New! Annie Coggan, Being Manwaring 2023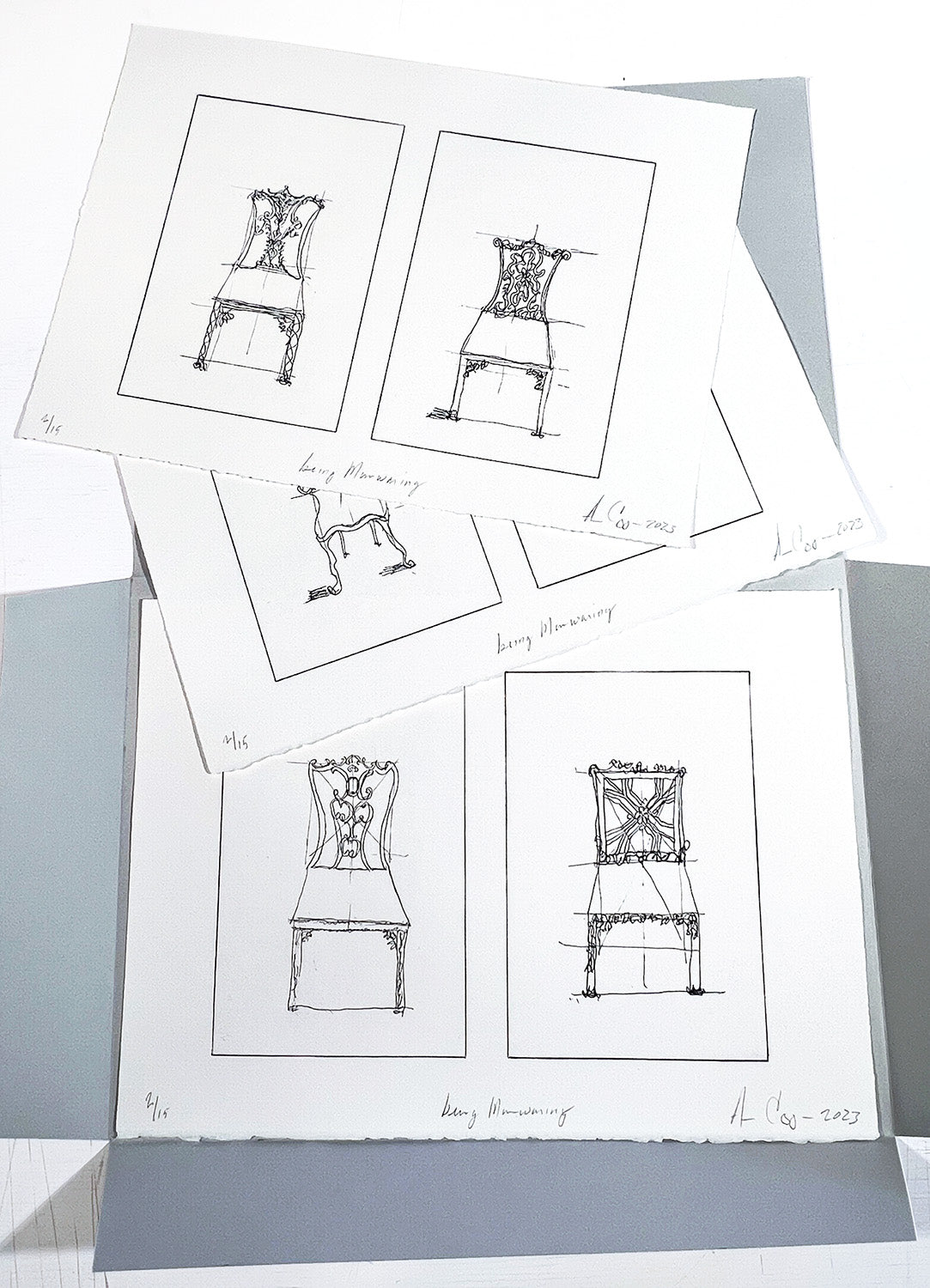 A suite of three etchings based on the work of eighteenth century cabinet maker Robert Manwaring.
View full details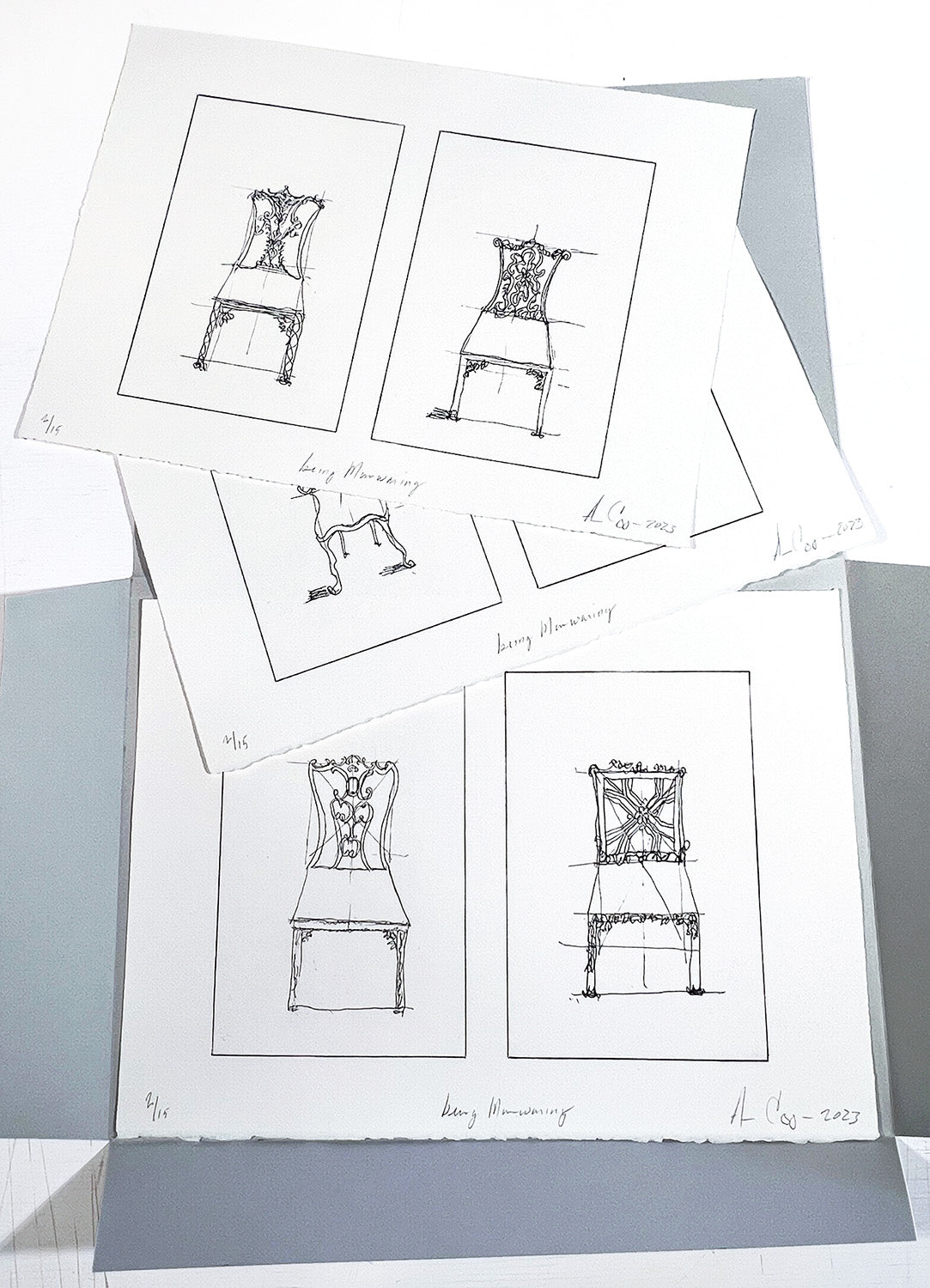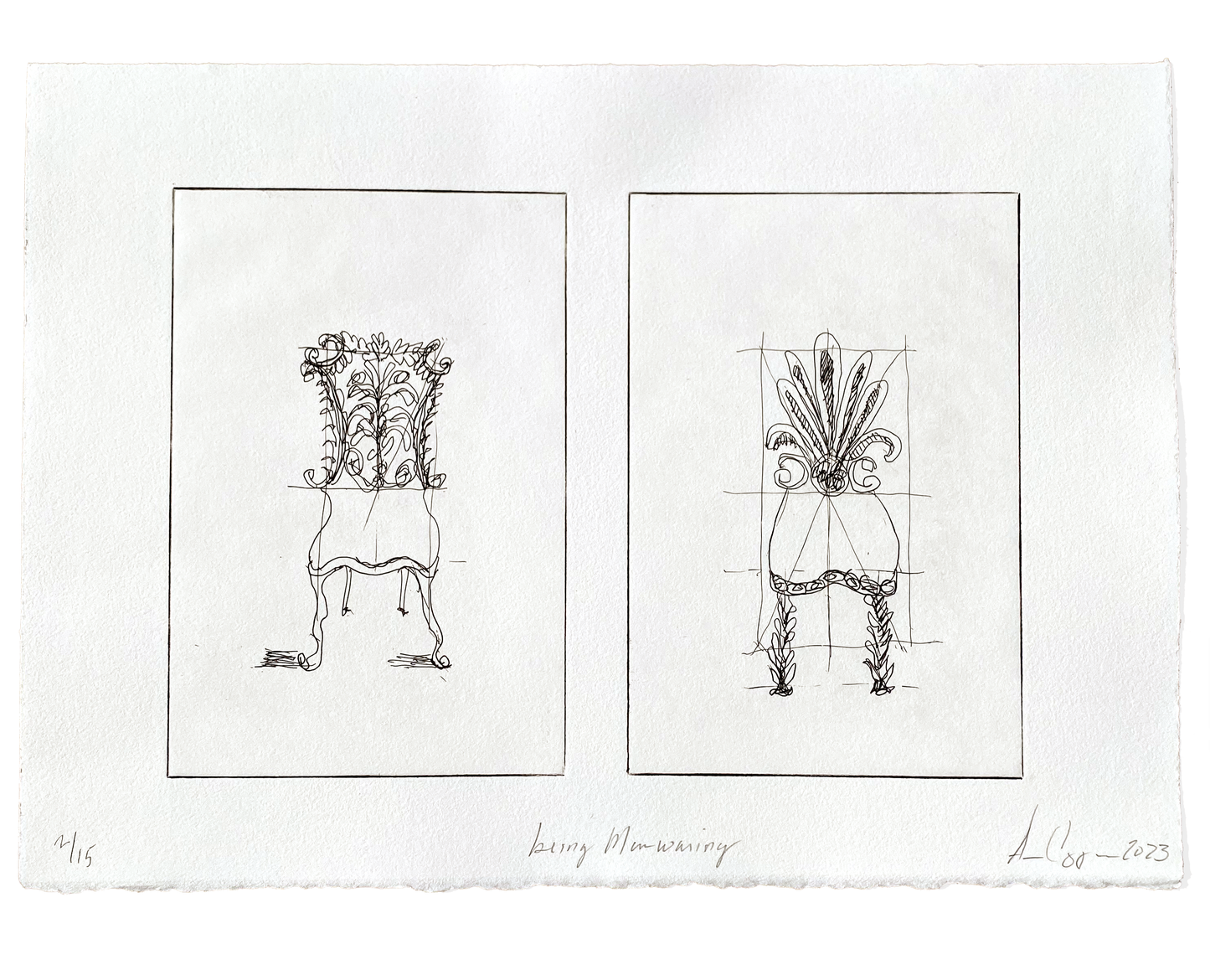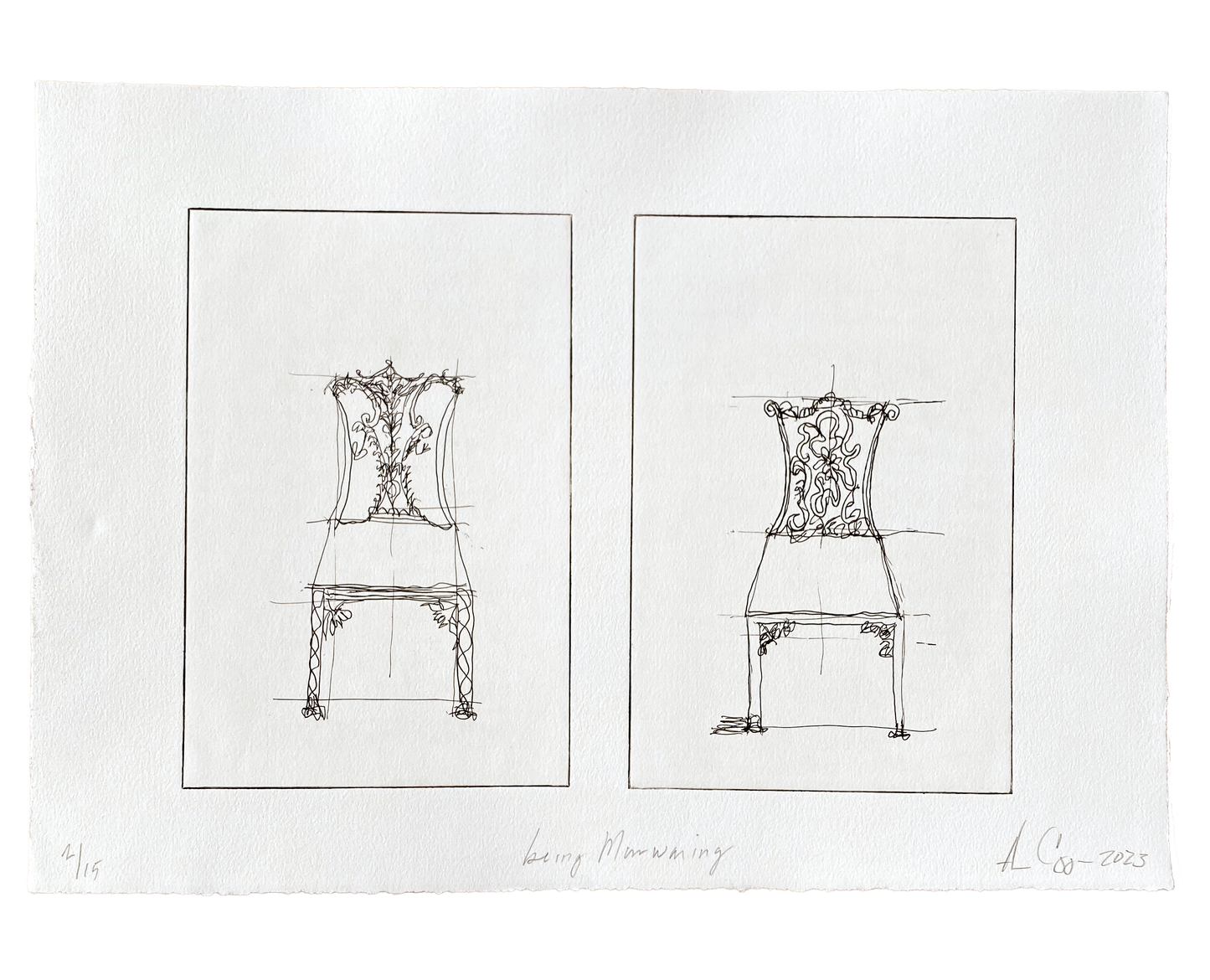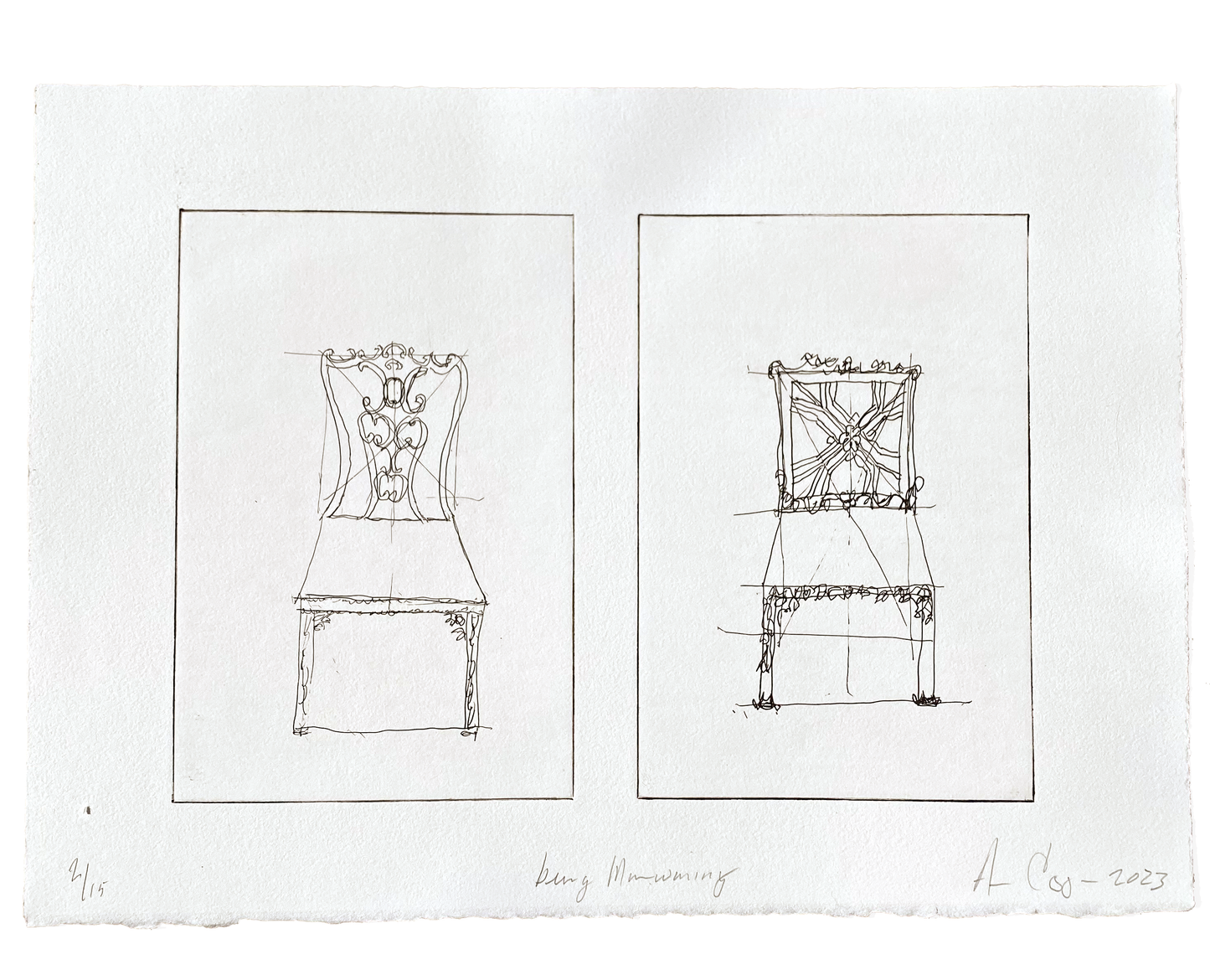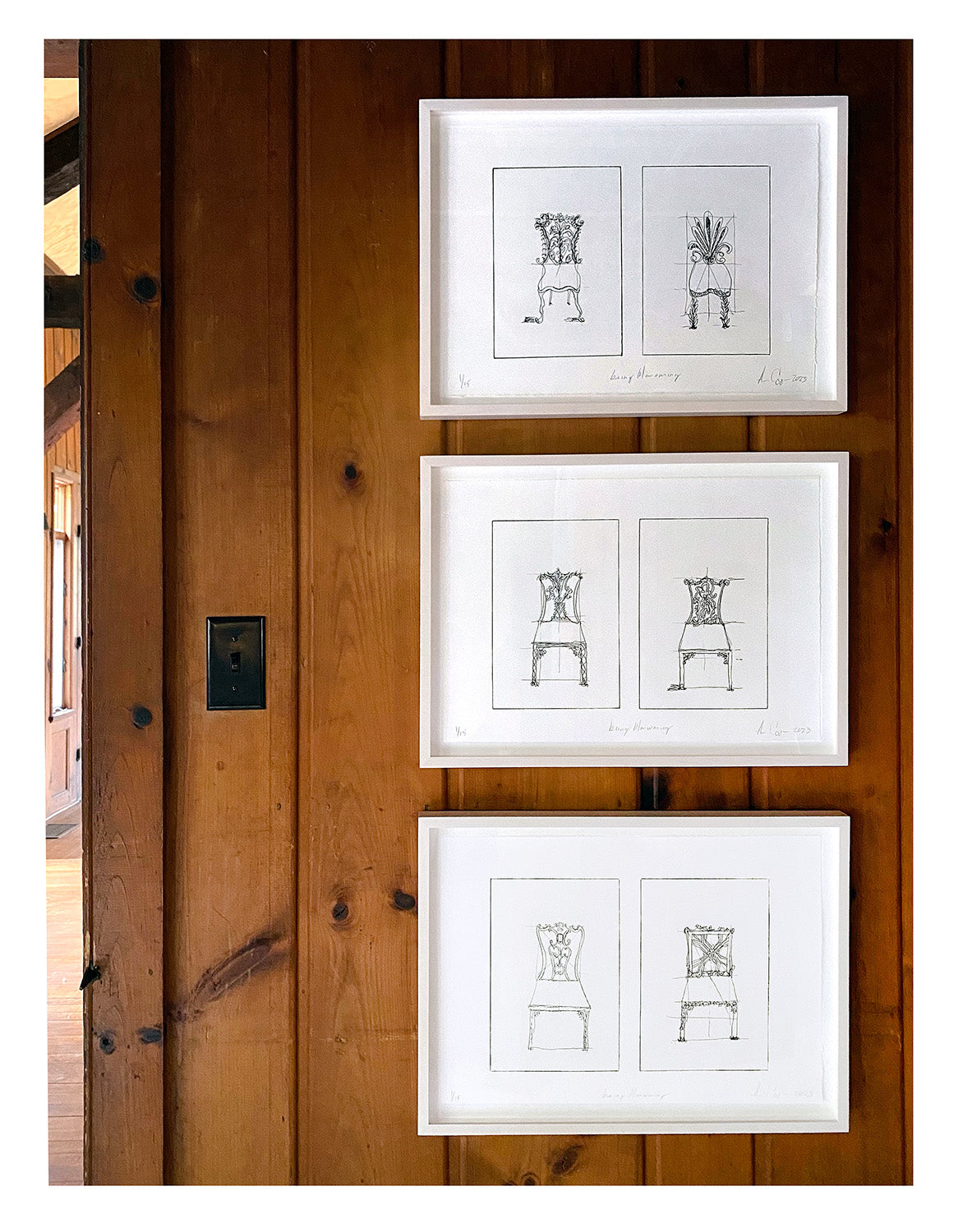 Print Archive Highlight: Wendy Small Monotypes and Soft Ground Etching
A series of prints of Wendy's Brooklyn cat, Mabel, rescued as a kitten in the backyard of Wendy's building in Greenpoint, made at Russell Janis Studio in 2018.
Textile Collection
Drawing inspiration from a tile making process in her studio this past year, Janis Stemmermann has created a new line of textiles. Cardigans, blankets, hats and mittens are now available in flower and long rib tile motifs in limited editions.